American Draft Systems - The Draft Beer Experts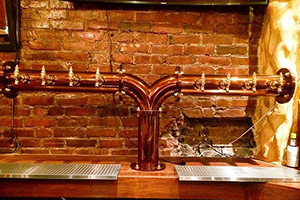 American Draft Systems is now servicing CT, NY, NJ, and LI for full installations and service calls. Our company strongly believes in 100% costumer satisfaction. To ensure this we provide a operation fully equipped with back up gas, loaner glycol machines, and rental equipment.
All of our employees have been trained and certified through Micro-Matic. Our technicians can help trouble shoot and fix any issues you may be having with just one quick visit.
For accounts that commit to a beer line cleaning schedules, we offer FREE servicing repairs most repairs will be fixed that day or within a 24hr period. All installations, will receive a free on site estimate, as well as a follow up visit when kegs are delivered.
Please, browse our site and contact us with any questions you may have.